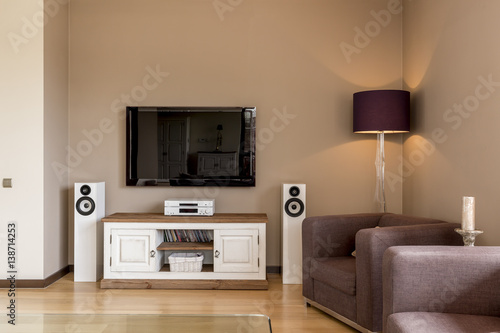 If you are planning a custom home, the right interior design choices can take it to the next level while the wrong one may make your home look like a cookie-cutter mistake.  According to homebuilder Plymouth MN experts a few small tweaks to your space can make all the difference.  Here is how to establish a sense of balance and order in your custom home.
Avoid Over Furnishing
If you have a custom home chances are you would like to spend an arm and a leg to furnish it so that it would not look bare. Unfortunately, too much stuff can instantly lead to clutter and can transform a room from a well planned and thought out space to something that looks a lot like a dumping area of collected furniture. The furniture you choose should fill the space and create something that is not just appealing but functional as well. Do not forget that there should be enough space in the room for movement and allow people to walk about without feeling claustrophobic from all the furnishings.
If it does not fit don't Use It
A common mistake of new homeowners is to try and use old furniture from their previous home but unfortunately if they lived in a condo and are just transferring to a custom home chances are they have smaller furniture. Furniture that is either too small or too large can make any room in your house look awkward and unbalanced.  New home Plymouth Minnesota recommends measuring your existing furniture or those that you intend to purchase to ensure they fit in the new space properly.
Avoid Poor Lighting
In any home whether it be custom-made or not lighting is key to tie all the elements together. It is recommended to have as much natural light as possible. Never try to block natural light sources with poorly placed curtains and other accessories. To enhance natural light, place mirrors directly across your source so as to allow the light to bathe the room.